Carpet is Important to New Home Buyers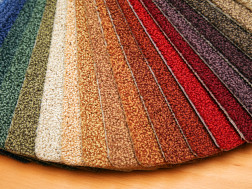 Monarch Cleaning Services has served the north Puget Sound residential real estate market for almost thirty years, and as one of the area's most trusted carpet and upholstery cleaners, we are always looking for ways to help home owners increase the value of their homes through quality maintenance and the replacement of old and outdated carpeting. Not only are we focused on helping each of our customers choose the appropriate carpet and carpet pad products for their home's architectural look and age, our carpet care experts are also invested in helping them maintain the carpet in their home through the latest, safest and most effective carpet care practices.
Of course, the quality and grade of installed surface materials such as carpeting, plays an important role in a home buyer's interest in and comfort with any home they are looking at to purchase. Since much of the home buying decision focuses on the aesthetic qualities of a home, the condition of the carpeting can potentially make or break a deal. Monarch urges home owners to strongly consider the quality and condition of the carpeting in their home long before they get ready to put the home up for sale. Since every day wear and tear is what ultimately impacts the carpet's life, quality carpet care while living in your home should also be a forward-thinking consideration in anticipation of the home's future sale.
Monarch also urges buyers of new construction homes in north King and Snohomish County to become familiar with the quality standards of various carpet grades. No two carpet products are created equal, so the quality of a carpet's brand, grade value, and installation will significantly impact the home's resale and use life down the road.
Whether you are considering what you need to do to increase your home's value in the eyes of future buyers, or you are just trying to bone up on which carpeting to look for in your own new home purchase, the friendly team at Monarch Cleaning Services is here to assist with this process. Reach out to us directly anytime at 206.782.2994, or complete our convenient web inquiry form, and we'll be happy to help!