When Is It Time To Replace Your Carpet?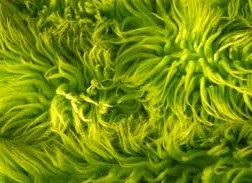 If you still have old green shag carpet from 1974 it's probably time to replace it with something a bit more modern and fashionable.  Unless of course it's in pristine condition and you love the vintage look and feel.  Most likely this is not the case and your carpet was purchased in the last decade.  Carpet today is made to last about 5 to 15 years depending on the quality of the carpet and the padding.  When you're deciding between cleaning and replacing there are some things to consider.
First off, there are lifestyle considerations such as the normal wear and tear that your carpet endures.  If you have a large family, and especially if you have indoor pets, you'll most likely want to wait as long as possible to replace it.  Regular vacuuming and carpet cleaning will help it last longer.  Also, if you're planning on moving in the near future then you might want to hold off unless the older carpet will affect the sale of the home, in which case, definitely replace it.
The type of carpet you have is another consideration.  If your carpet is matted down and made of Polyester, it may be time to replace it.  Polyester fibers are not very resilient and once they're down, they most likely aren't getting back up, even with a professional cleaning.  However, if you're carpet is matted but is made from Nylon, Sorona, PTT, or Triexta, you most likely will get the like-new appearance back after you have it professionally cleaned.
If you have Berber carpet made from Olefin and it's now laying flat and it's also older than 3 years, then it may be time to replace it with something new.  However, Berber made from nylon has a much longer lifespan and if it is less than 10 years old, professional carpet cleaning will rejuvenate it nicely.
If you're having a problem with stains, check out our stain guide, it offers some in home remedies that just may do the trick.  If these solutions are not working then give us a call.  We can help you decide whether a professional clean is in order or new carpet is on your horizon.
People don't often think about the padding used with their carpet, but it is an important consideration.  Good quality padding will help your carpet last longer.  If your current padding is shot but the carpet still looks good you might want to replace the padding so that your current carpet lasts a few more years.
One of the biggest factors in this decision is often budget; if it's not, well then replace away.  However, if it is, then you'll want to keep your carpet for as long as possible.  Have your carpets professionally cleaned every 6 to 12 months—this will ensure that they not only last for as long as possible but that you enjoy them for as long as possible as well.